Corporate
'
A hotel that has transformed Turkish hospitality
into a real service
Grand Abant Hotel
'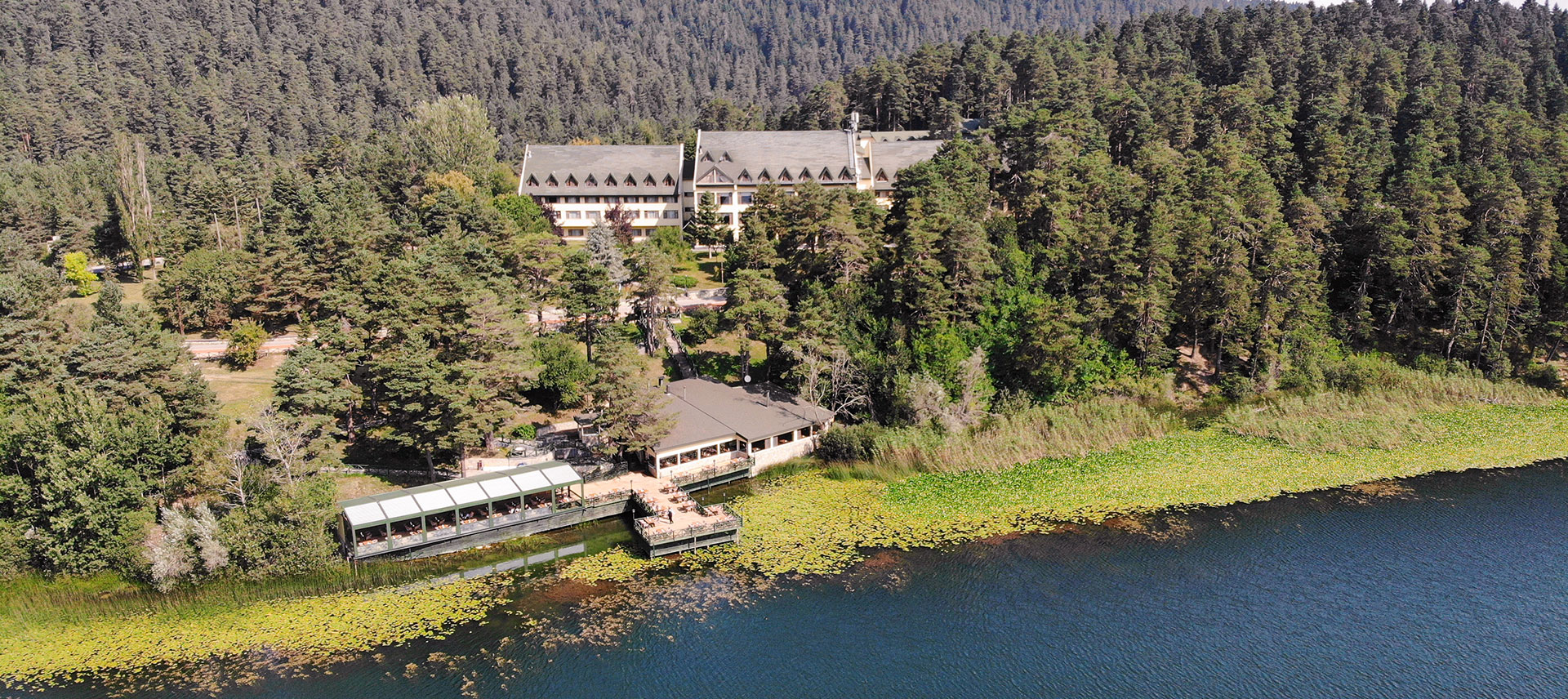 A crater lake at an altitude of 1327 m above the sea level formed by volcanic eruptions, surrounded by mountains and pinewoods... Along with the lake, a hotel with its 5-star comfort which genuinely transformed Turkish hospitality into service: "Büyük Abant Hotel".
Abant, a natural center which is the easiest to reach and closest to Ankara, İstanbul and Bolu, will refresh your body and soul with its fresh air, green nature and incredibly beautiful view.
Moreover, if you can leave Abant, you can make a daytrip to Bolu which is surrounded by wonders of nature like Gölcük, Kartalkaya and Yedigöller.
Grand Abant Hotel is the renewed face of a radical notion of service with its rooms featuring satellite TV, minibar, hot tubs in suites, central heating, international direct telephones and hair dryers.
You will enjoy your holiday with 4 different bars, 400 seated Main Restaurant, the special Göl Cafe where the magnificent view of Abant emraces you while drinking coffee, the Restaurant, the Bar, the Deep Lake Disco and various activities accompanied by live music.
You can turn the serenity that nature brings to your soul into entartainment at Sauna, Massage, Fitness Center, Table Tennis, Tennis, Football, Pool, Atari, Foosball, Air Hockey and game room for adults.
We wish to enjoy the privilege of making you vacation comfortable with our services like Shopping centre, Laundry service, Tailor, Hairdresses, Doctor, Photographer, Safe box, Exchange, Rent a car, outdoor car park, elevator and 24-hour room service.
Satisfied Customers
Guest Comments